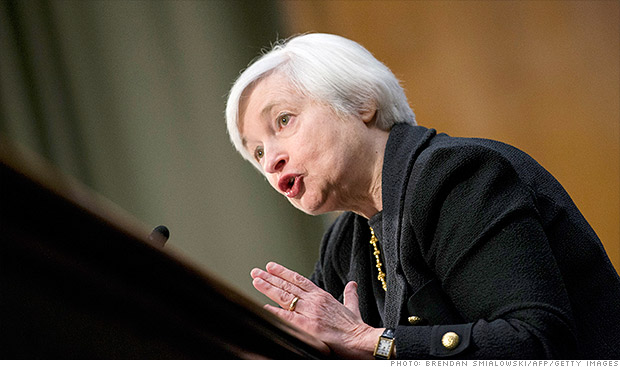 The U.S. Senate has confirmed Janet Yellen to serve as the next chair of the Federal Reserve, after Ben Bernanke finishes his second term at the end of the month.
Senators voted 56 to 26 in her favor, with many missing the vote because of inclement weather. Eleven Republicans broke party ranks, voting to support Yellen.
She will be the first woman to head the Federal Reserve in its 100-year history.
Yellen brings a robust résumé to the job, including more than a decade in various Fed positions. In her recent role as Fed vice chair, she voiced deep concerns about high unemployment and spoke in favor of the Fed's bond-buying program as a way to stimulate the economy.