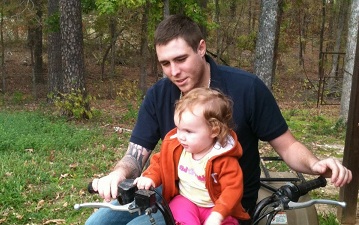 In an astonishing decision, a Texas grand jury refused to indict a Central Texas man Wednesday for shooting and killing an officer who entered his home serving a warrant unannounced, an outcome the man's attorney says he's never witnessed in his half-century long career.
On Dec. 19 just before 6 a.m., Burleson County Sgt. Adam Sowders, 31, led a team of investigators in a no-knock marijuana raid conducted on 28-year-old Henry Goedrich Magee's mobile home in Somerville, 90 miles northwest of Houston.
An informant had told a sheriff's investigator he had seen 10 to 12 marijuana plants in Magee's home, along with rifles and a pistol, which were later determined to be legally owned, and that he was a well-known dealer in the area.
Sgt. Sowders obtained a "no-knock" warrant from the county judge on the grounds that an announced entry could rattle a guard dog or would give Magee time to destroy evidence, and would ultimately be "dangerous, futile, or would inhibit the effective investigation."
When Magee heard strange noises coming from within his home, he "thought he was being burglarized, reached for a gun and opened fire," Magee's attorney, Dick DeGuerin, argued in court.
Magee was charged with capital murder, at which point prosecutors had to prove, beyond a reasonable doubt, that he knew Sowders was a peace officer before he killed him.
"This was a terrible tragedy that a deputy sheriff was killed," DeGuerin stated in an interview, "but Hank Magee believed that he and his pregnant girlfriend were being robbed."